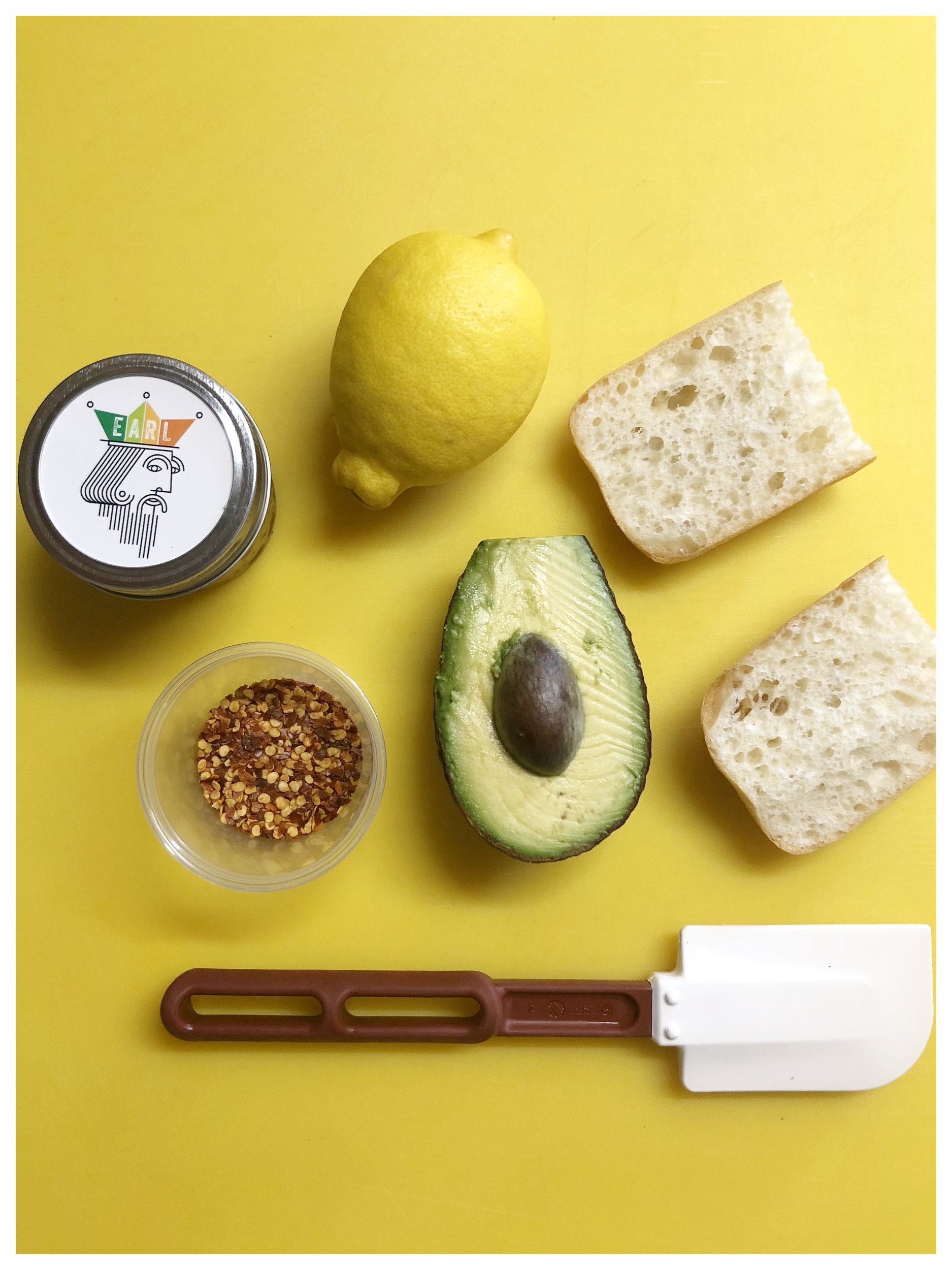 ~ some spicy butter from E.A.R.L
~ avocado
~ bread (preferably ciabatta)
~ Lemon (firm)
~ crushed red pepper
~ balsamic (reduced by about 1/2) more on this later
~ spatula
~ taste buds
When peeling your avocado I find it easiest to cut the tip off of the 1/2 avocado. If you look above I inserted a yellow circle to indicate where i usually cut. once you have trimmed of the tip of the avocado, take your knife and cut through the skin of the avocado only. shown above is one half of the skin peeled back and if you cut it right you should be able to peel both halves of the skin off and be left with a smooth intact avocado.
As far as how much butter to use, I suggest doing whatever feels right. It spreads better at room temperature tho. In regard to toasting it, I like a light toast, but go with your preference. the flavors of the butter marry together better with the bread if you butter it before toasting. The toaster oven is your best friend here (if you decide to butter before toast), if not you can toast in a traditional slot toaster and butter after it comes out.
place your avocado on your toast
sprinkle some of those crushed red pepper flakes
zest (microplane) some lemon onto your toast. don't be shy with the zest, its my favorite part.
your balsamic should coat the back of a spoon, and when you run your finger through it the balsamic should hold its place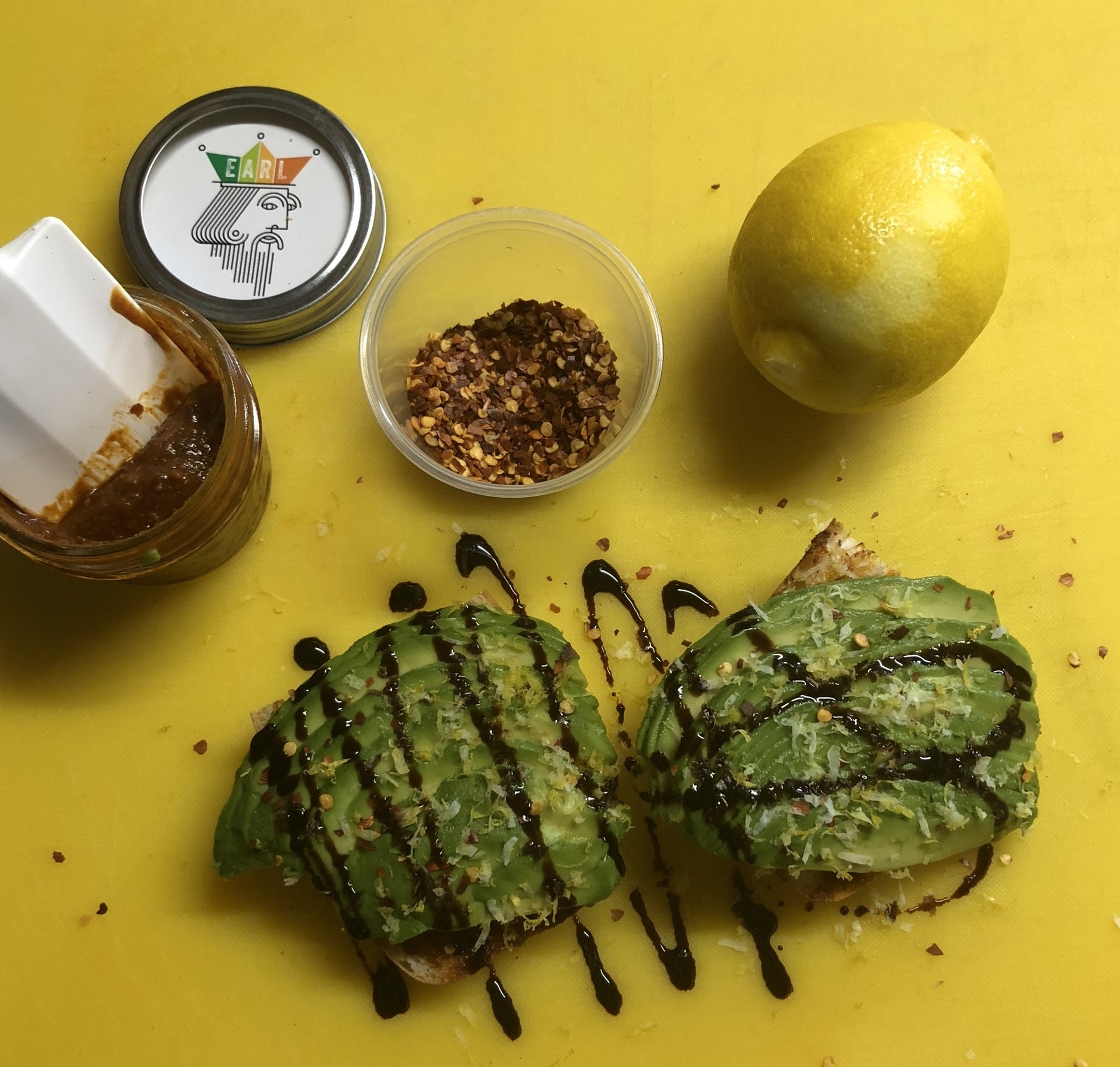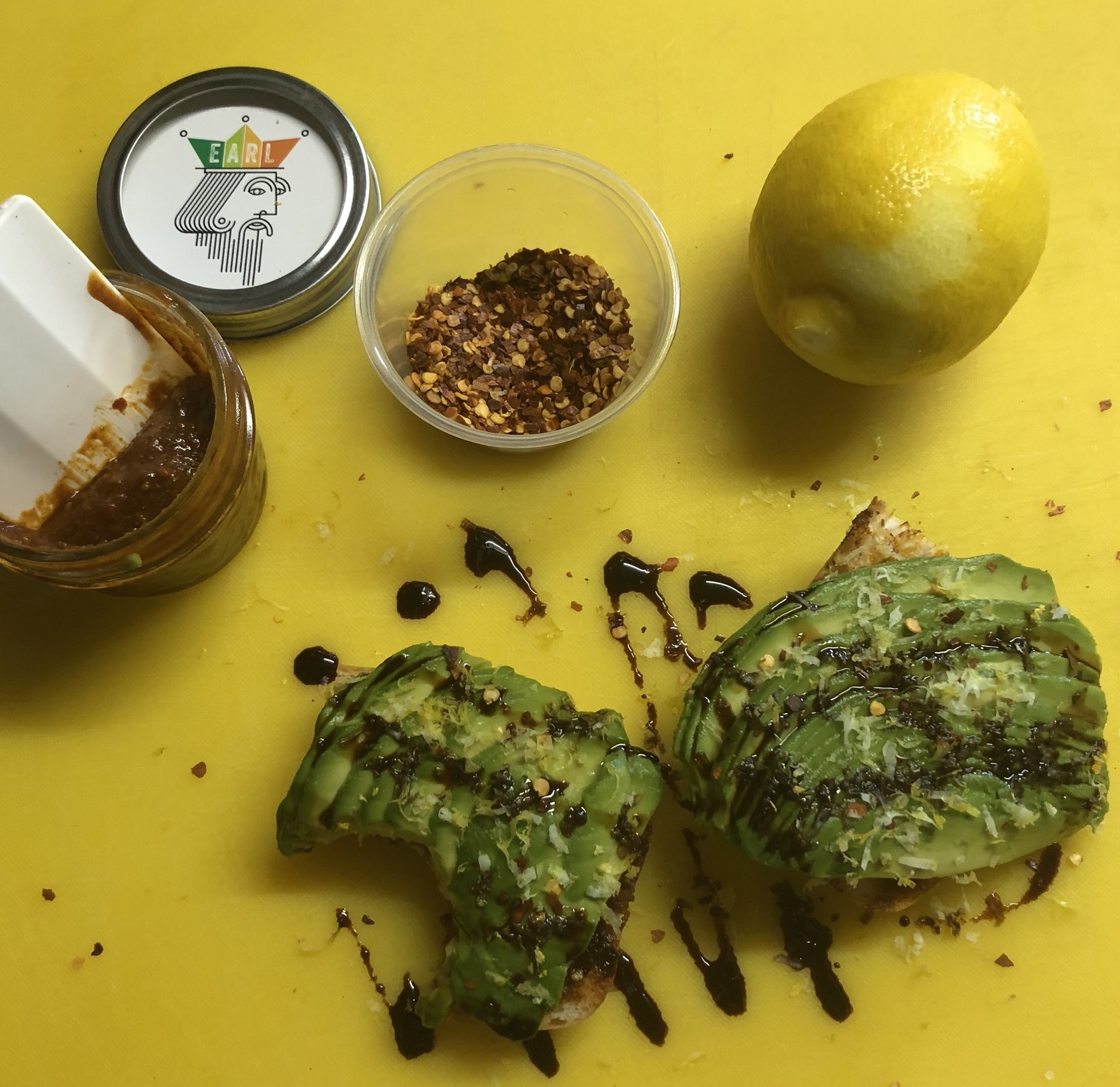 thanks for checking out our first tutorial. drop us a line and let us know what you think.